Barnstormer Planes
Enjoy the Adventure City skies while boarding your barnstormer plane.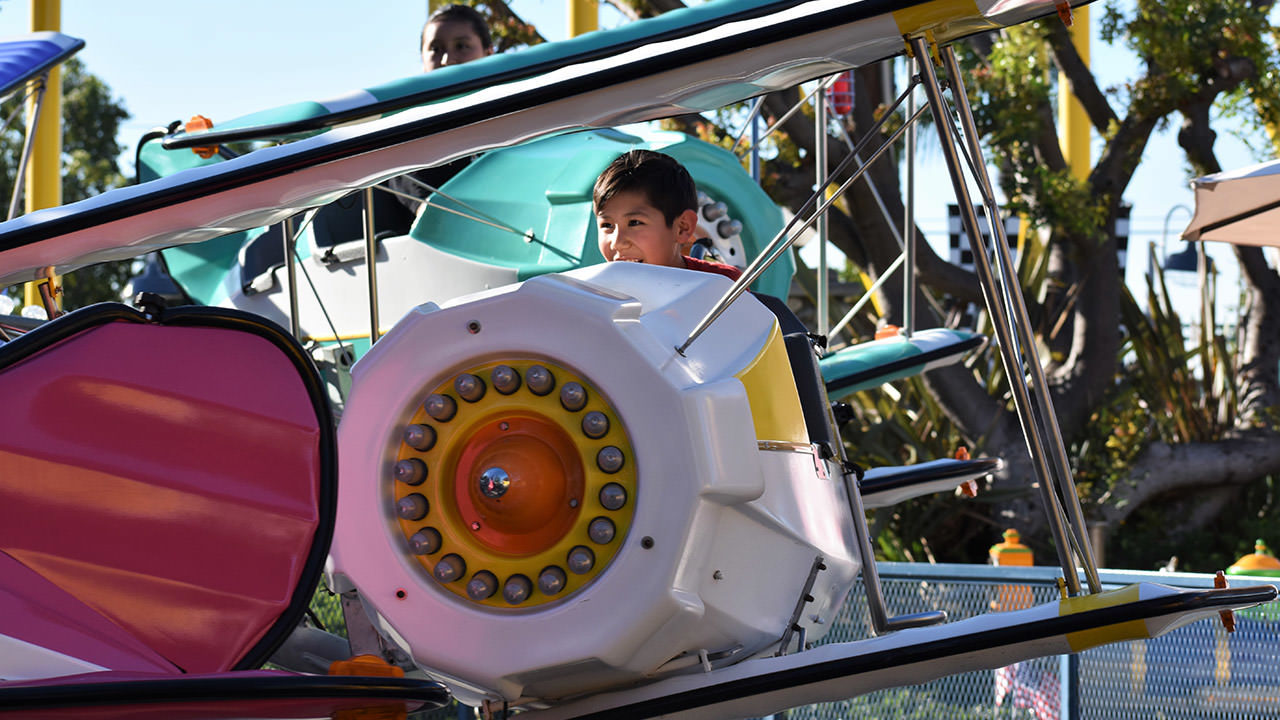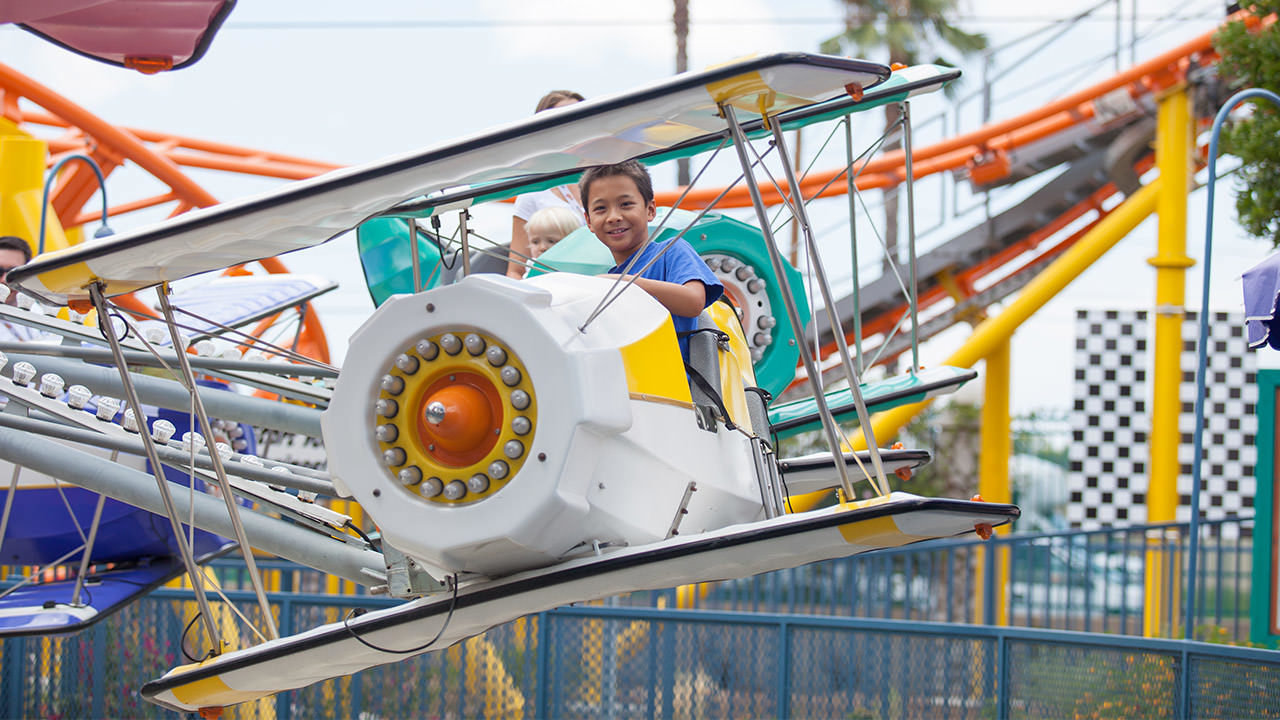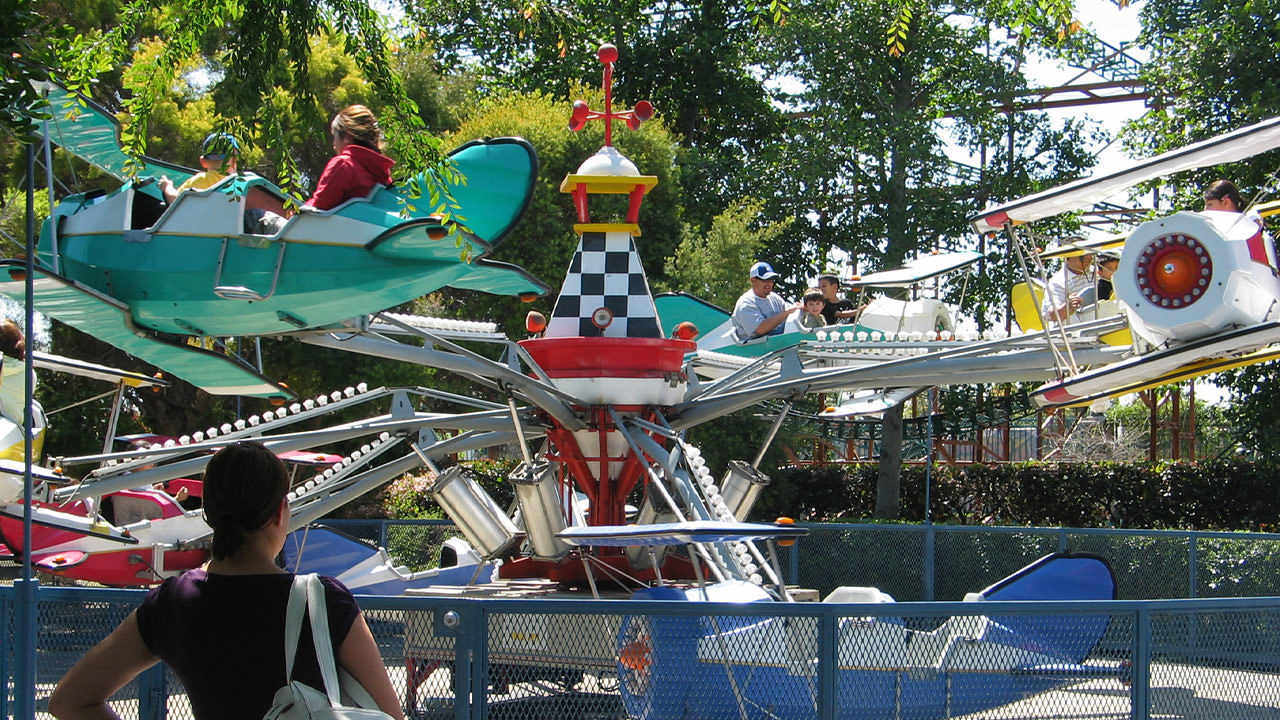 Attraction Guidelines
42" unless accompanied by a responsible companion. Maximum weight per plane: 330 lbs. Total riders per plane: 3. Maximum number of adults per plane: 1. Additional safety information posted at the attraction.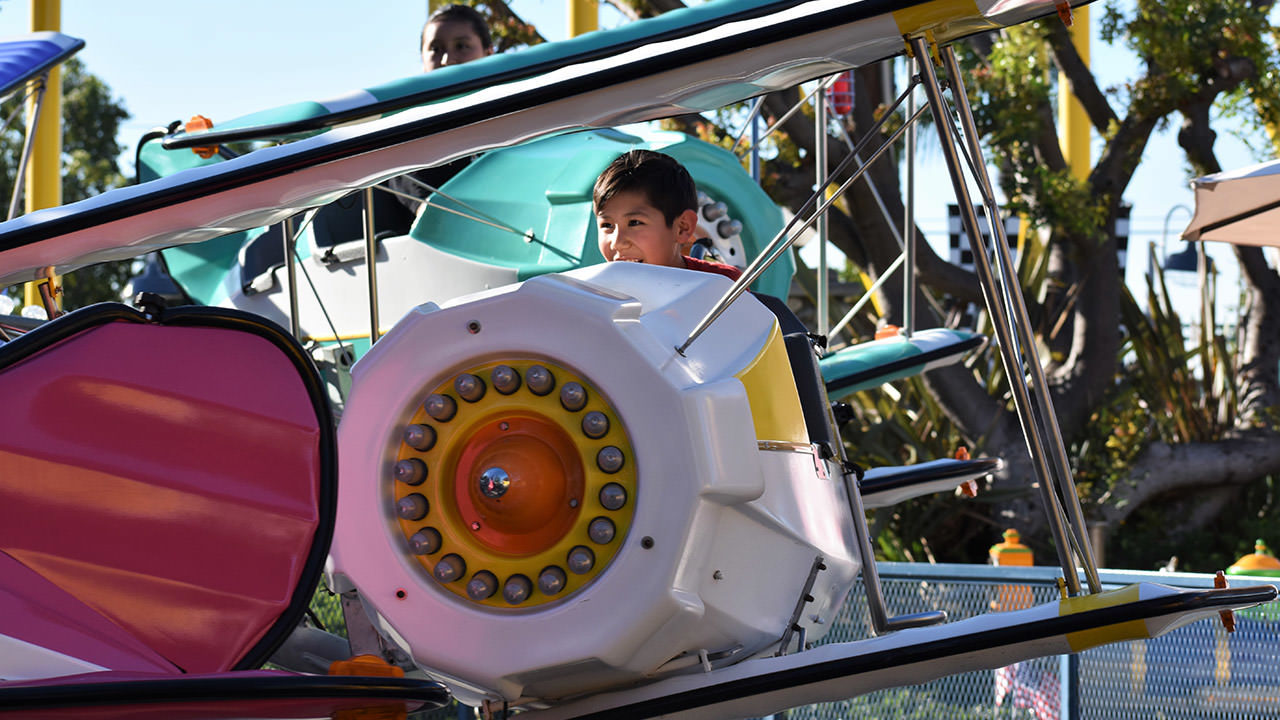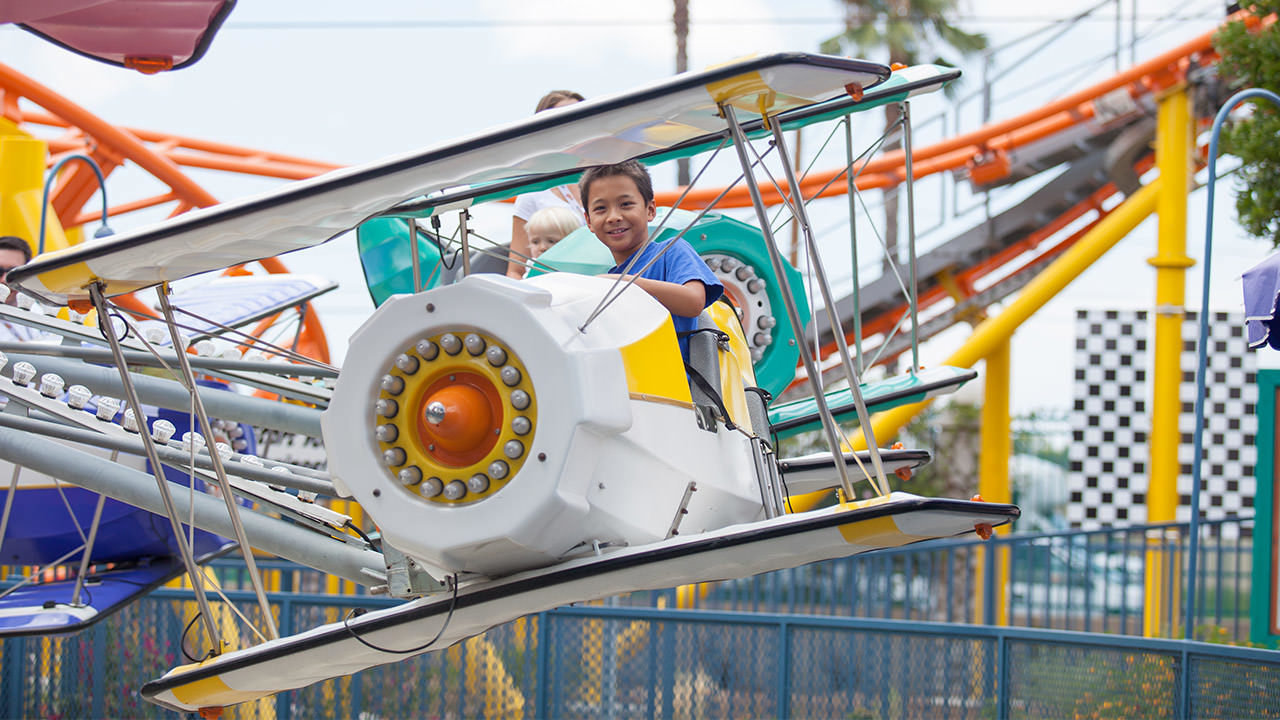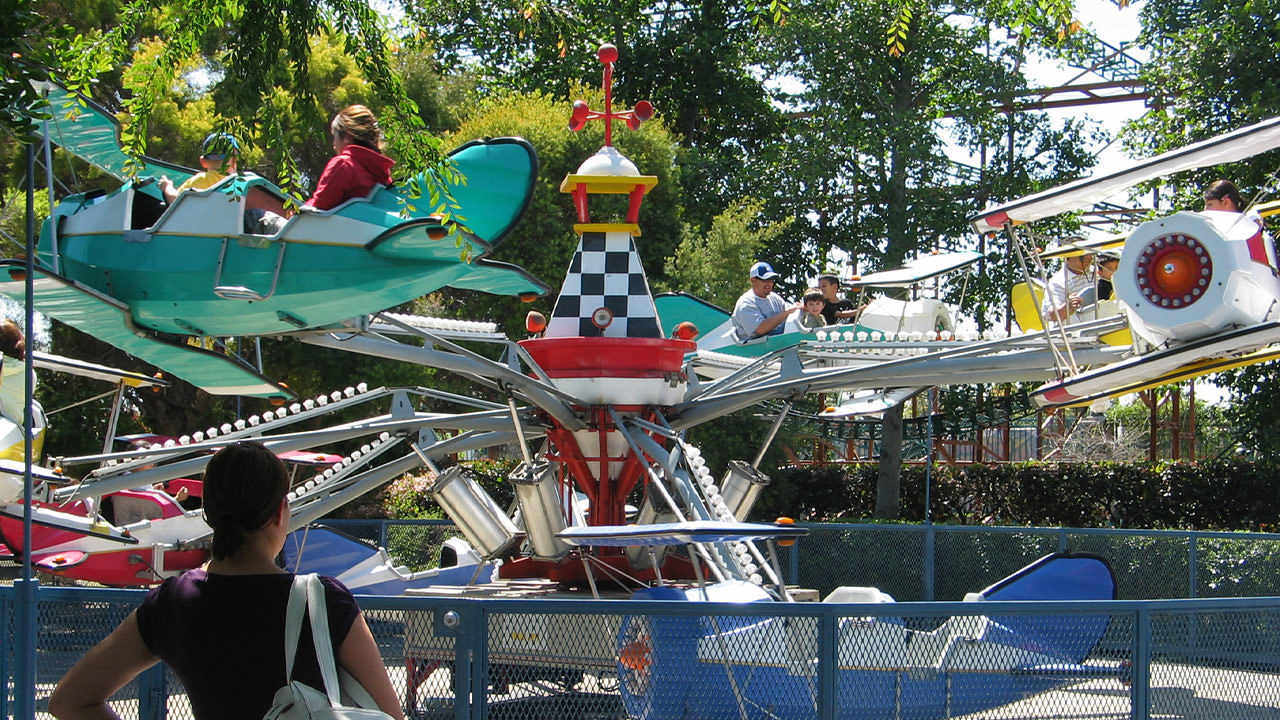 Just beyond our miniature airport terminal, listen in to the control tower operator try to keep sanity in the Adventure City skies while boarding your very own barnstormer plane.  Kids are in control of how high they go into the wild blue yonder.  Let the fun take off!
Great value for the money. The kids (two between 4 and 6) loved it. Short lines, very clean and friendly staff. Free parking too. Compared to Disneyland, this place is a steal. Here for two hours and the kids didn't melt down. Spent less for a family of four than the cost of one ticket to Disneyland.

Kris K.
Without exception, every single employee in your park was warm, welcoming and friendly. I used to work at a local theme park many years ago, and I must say that this was the best guest service I have ever experienced. Thank you!

Deb