Parties FAQ
Learn about about Adventure City parties by reviewing our Frequently Asked Questions.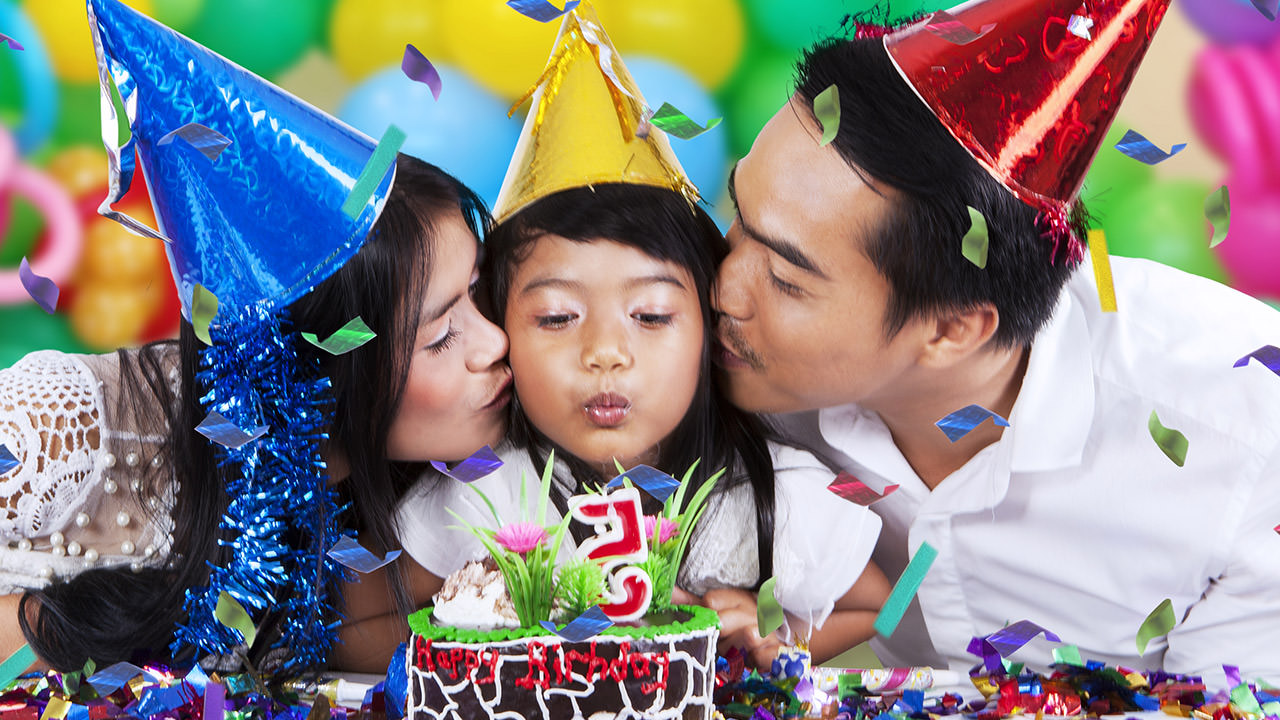 Making a Party reservation is easier than ever by booking online with a $100 deposit.  To check availability and to book your reservation online click HERE

If you have any questions, you can speak with a Party Specialist at events@adventurecity.com or over phone at (714) 236-9300 press "0"

Reservations can be made in person 7 days a week from 9:30 AM – 5:00 PM. We are located at 1238 S. Beach Blvd. Anaheim, CA 92804

Parties are not just for birthday celebrations.  You can book for a team sports party, Girl Scout or Boy Scout party, awards celebration party and more!  give us a call and we'll customize your party event!

Party rooms are subject to availability, so we suggest booking your event as soon as possible to ensure you are able to book the date and time of your choice.  Reservations require a minimum of 7 days advance notice.

Deposits are non-refundable. However, if you provide a 14 day advance notice from the original party date, you can receive a park credit. Rescheduling only requires a 24 hour notice.

Table time is for one hour. Play time in the park is all day. You and your guests can receive your tickets as soon as the park opens to start enjoying the rides and play until it closes.

We do not offer extended dining times.  However, we have found that the 1 hour dining time provides plenty of time to enjoy the dining experience as we bring the food out right after seating your guests.

Due to availability, dining times cannot be extended. Setting an earlier arrival to play in the park first will help avoid late arrivals. This way no one misses out on the party festivities. You can also provide us with a guest list so guests can check in at the party station and collect their tickets to enter at any time.

Yes! We encourage you and your guests arrive early and stay all day in the park to play.

The more the merrier! Although we include one t-shirt, one birthday button and one fun card in the package for the first Birthday Child, we do offer these items to add on at a separate cost.

Outside food and drinks are not permitted with the exception bottled water and baby food/snacks.

Yes! All parties hosted by Adventure City in our Party Station allow you to bring in your own cake. There is no freezer space for an ice cream cake. Space is limited, so no over-sized cakes.

No outside mascots, face painters, balloon artist, or any other entertainer/performer are allowed on the property.

Yes.  All guests 1 year and above are required to be included in your party headcount at the party rate.

The Party Station is a shared hall and can accommodate up to 130 persons.

The Party Tree is a private room and accommodates 35-55 persons.

The earlier the better. We recommend a minimum of 1-3 hours prior to your dining time.

We provide colorful napkins, plates and cups. However, if you are going to provide your own themed goods, please drop off items at least one hour to scheduled dining time. All décor must be pre-assembled and ready for quick set-up. Bringing Balloons? Make sure they are pre-pumped as Adventure City does not have balloons or helium.

There are no refunds for "no show" guests.  However, for any guest no-shows, we will gladly provide you with return passes that you can use on a future visit. We prepare the food for all the guests on your list so if there are fewer guests; there is extra food for everyone else at the party.

One pizza and one pitcher of drink is given for every 5 persons. Your final guest head count will be needed 4 days prior to event along with payment to determine the proper amount of food and drink will be served.

The park has a wide variety of meal choices. Please let one of our party coordinators know if you would like to order off of our park menu or party platter menu.

The party package includes a friendly party assistant(s) to help serve and guide you during the one-hour party duration.

Tipping your host or hostess is not required but is greatly appreciated.

Tickets are given at the party station to start enjoying the rides until the designated dining time begins. As we distribute out the tickets, we will advise everyone to re-group with us again on Main Street at a designated spot.

Any additional guests arriving on the day of the event will need to purchase General Admission Tickets Online (Based on availability). There is no additional food, drinks or tablespace for those added on the day of the party.

Gifts can be dropped off with our party check-in staff. They will be bundled and brought to you during the dining time. Your party host can help you bring them to your vehicle once the dining time is complete.

The party can continue as the park stays open due to occasional rain.  However, if you choose, your party can be rescheduled to a date of your choice based upon availability.
We've been here twice already and my son decided to have his birthday party here. We are from San Diego so all 70+ of our guests made the trip up and enjoyed themselves. They raved about how fun the park was and how the food was yummy.

Kristine C
Just celebrated my son's 3rd birthday party there. It was PERFECT. Pizza was yummy. Service was excellent. Everyone was cheerful, helpful and nice from the minute we stepped in. The facility was surprisingly clean and the rides were fun.

Ruel M.
Amazing. Simply amazing. Had our daughter's 5th birthday today. Eager to leave a review as the service from beginning to finish was OUTSTANDING. Sherry and her crew did their best to accommodate our needs at the party. The decorations were set up better than if I were to do it myself. Service was superb; food was good, just everything was fantastic. I am glad that we made the choice to have the birthday party here. EVERYONE WAS HAPPY!!!! Thank you Sherry and her crew! You guys are amazing!!!

Jayne K