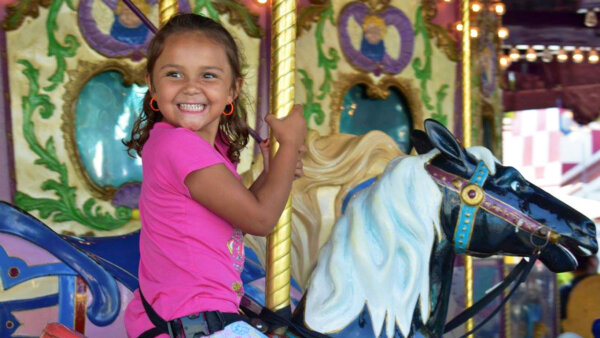 COVID-19 INFORMATION
Face masks are optional but not required in outdoor or indoor locations.  There is no requirement regarding vaccination status and there is no requirement to provide a negative test result.  You must not be exhibiting any COVID-19 symptoms to enter.  Please read additional information below.  We can't wait to have you back for family fun!
By entering Adventure City, you confirm that you are not experiencing any COVID-19 symptoms including but not limited to:
Fever
Chills
Cough
Difficulty breathing
Sore throat
Fatigue
New loss of taste or smell
You must not have been in contact with someone with confirmed or suspected COVID-19 without a 14 day quarantine.  You must not be under any self-quarantine orders.
While you're visiting, wash hands often w/soap and water.  Use hand sanitizer
COVID-19 WARNING:
An inherent risk of exposure to COVID-19 exists in any public place.  COVID-19 is an extremely contagious disease that can lead to severe illness and death.  According to the CDC, older adults and those with serious underlying medical conditions might be at higher risk for severe illness.  By visiting Adventure City, you voluntarily assume all risks related to exposure to COVID-19.
No.  There is no vaccination or testing requirement to visit

Some days sell out so we encourage guests to purchase tickets online to guarantee entry upon your arrival.  Day of visit tickets can be purchased at the main entrance based on availability in order to maintain capacity limits.

Not at all. Once you enter the park you may stay as long as you like during park hours.

At this time there are no refunds available. However, prior to the day of the event, you may request tickets to be rescheduled for another date and time if ticket dates are still available.

All rides and attractions are planned to be open.

Yes. Food and drinks are available for purchase. Food can be purchased at our main eatery along with a variety of snack carts filled with yummy and delicious treats. Don't forget, we also have all your favorite Starbucks drinks and soft serve ice cream at Travelin' Treats.  Click HERE for all our food options!

Birthday parties can now be booked!  Visit our birthday information page HERE

Yes, it's totally normal.  Looking forward to seeing you here!