Boo-tastic Halloween Party
Join us for our Boo-tastic Halloween Party!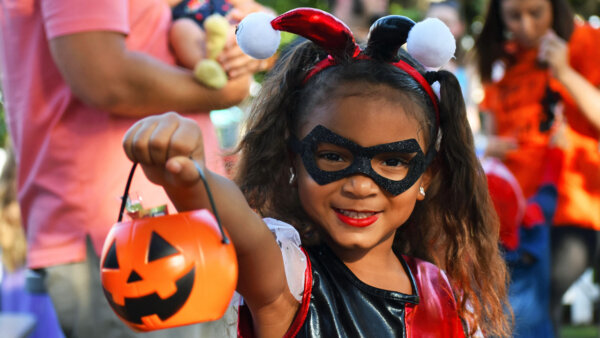 Family Friendly Halloween Party!
Get excited for Adventure City's Boo-tastic Halloween Party!  Tickets for this Private Event are only $34.95 per person and ON SALE NOW!
Buy Tickets Now
This Special Event is for 8 nights only in 2023
Choose either September 29th, October 6th, 13th, 19th, 20th, 26th, 27th or 31st 2023
October 20th – NO TICKETS AVAILABLE
October 27th – NO TICKETS AVAILABLE
Event time:  5:30 pm to 9:30 pm
Enjoy 11 exciting rides
Walk through our "Trick-or-Treat Street" for FREE candy and trinkets
Enter the Cosmic Vortex Tunnel for a dizzying delight
Ride the Halloween themed Express Train
Go on a Halloween themed scavenger hunt for even more candy
Get your FREE glow accessories to light up the night
Join us for our Spooktacular Dance Party
Show your Halloween spirit and wear a costume* (optional)
To ensure that wait times are at a minimum, we only have a limited supply of special event tickets available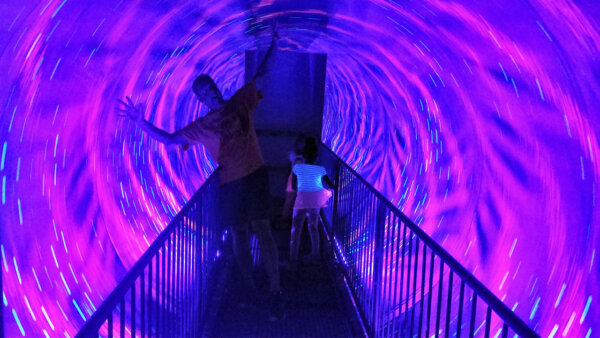 Walk Through The Vortex
Get ready for a dizzying delight!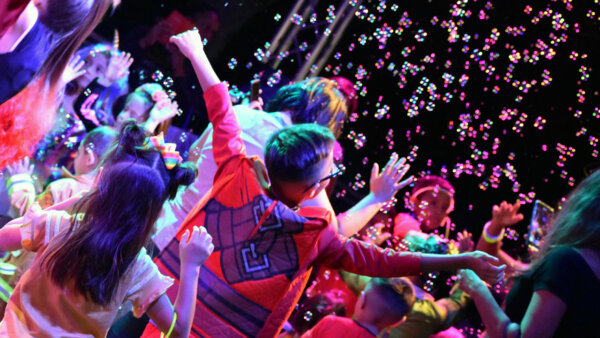 Join Our Dance Party
Boogie to some spooktacular Halloween songs!
Ride The Halloween Themed Express Train
Take a train tour to see all our Halloween decorations!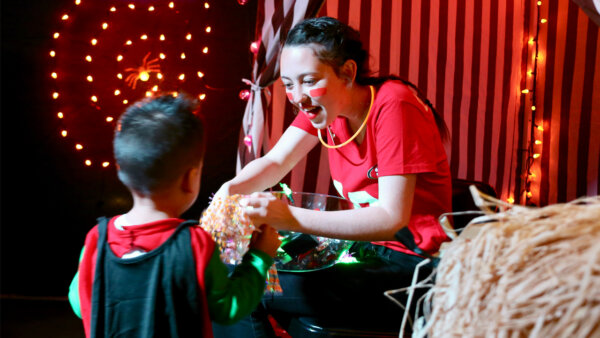 Trick-or-Treat Street
Time for candy and trinkets!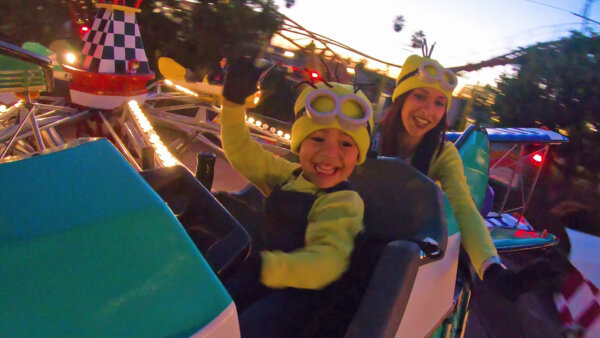 11 Exciting Rides
A fun time for the entire family!
Watch this video!
Check out our Boo-tastic Halloween Party in action!
A real hidden gem! We did the Halloween party! We had so much fun! Dancing at the dance party, riding rides, collecting stamps and candy! My parents also had fun going trick or treating! Who would of thought!

Danielle R.
My family has been coming to this amusement park for a few years now and we always have a good time. I would describe this place as a miniature Knotts, except for this place has free parking, good food, a Starbucks inside, and always good vibes. In addition, their yearly Halloween nights event is a great time for your little ones! Can't recommend this place enough for yourself and your young children.

Steve P
My son and I attended the Boo-Tastic Halloween event and had a great time! Lots of kids and families in costumes. The extra touches made it special: ...dance party, scavenger hunt on the train, candy giveaway, etc. The staff is always very friendly. Great for toddlers up through elementary aged kids.

David J.
This is a family friendly event so don't be scary.  Costumes may not be obstructive, offensive, objectionable or violent.

Ages 1 and up require a ticket.

We will provide the trick-or-treat candy bags but you can bring your own if you like.

There are no coupons or discounts available for this special event.

The Boo-tastic Halloween Party requires a special event ticket for the date you are attending.  General admission and complimentary tickets are not valid for this event.

Tickets are available to purchase online and is the only way to guarantee entry.  Any remaining tickets may be purchased at the main gate on the night of the event based on availability.  Tickets in the past have sold-out in advance of the event.

Boo-tastic Halloween Party takes place regardless of weather conditions.  Trick-or-treat street takes place indoors so your candy will be nice and dry.