Rescue Ride
What is it like to be a fire fighter or police officer? Kids can experience it first hand at Adventure City.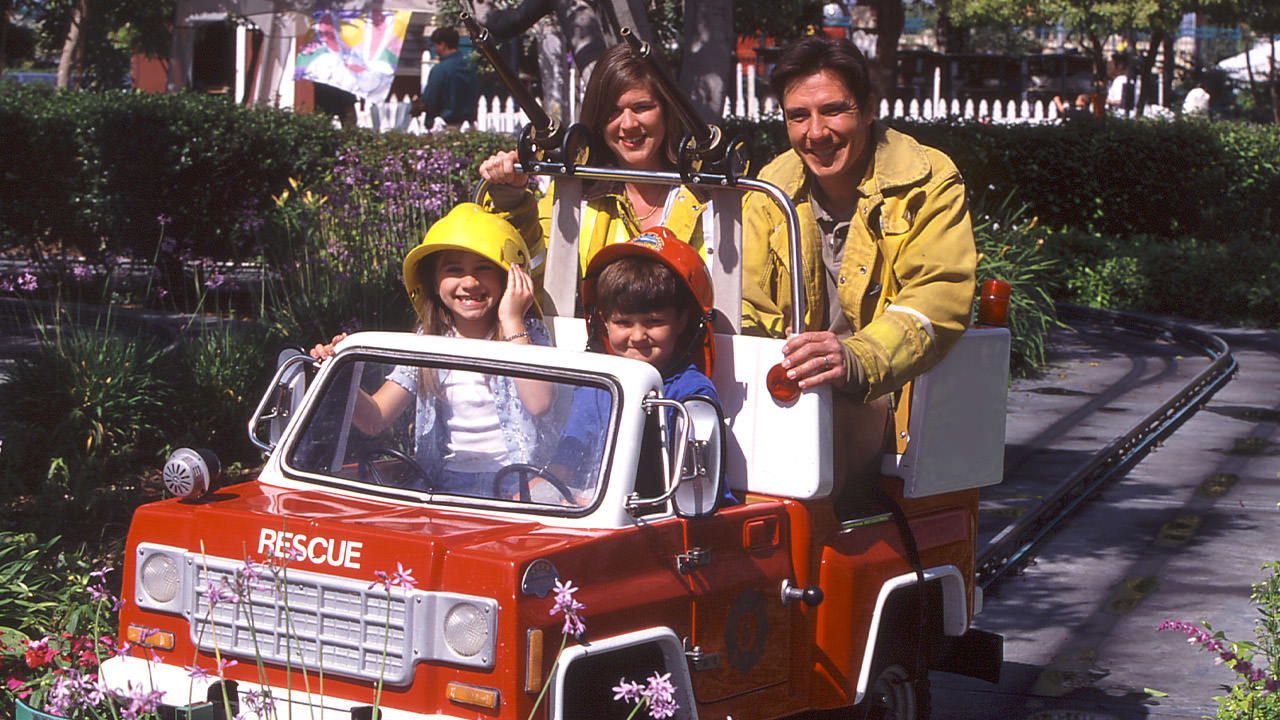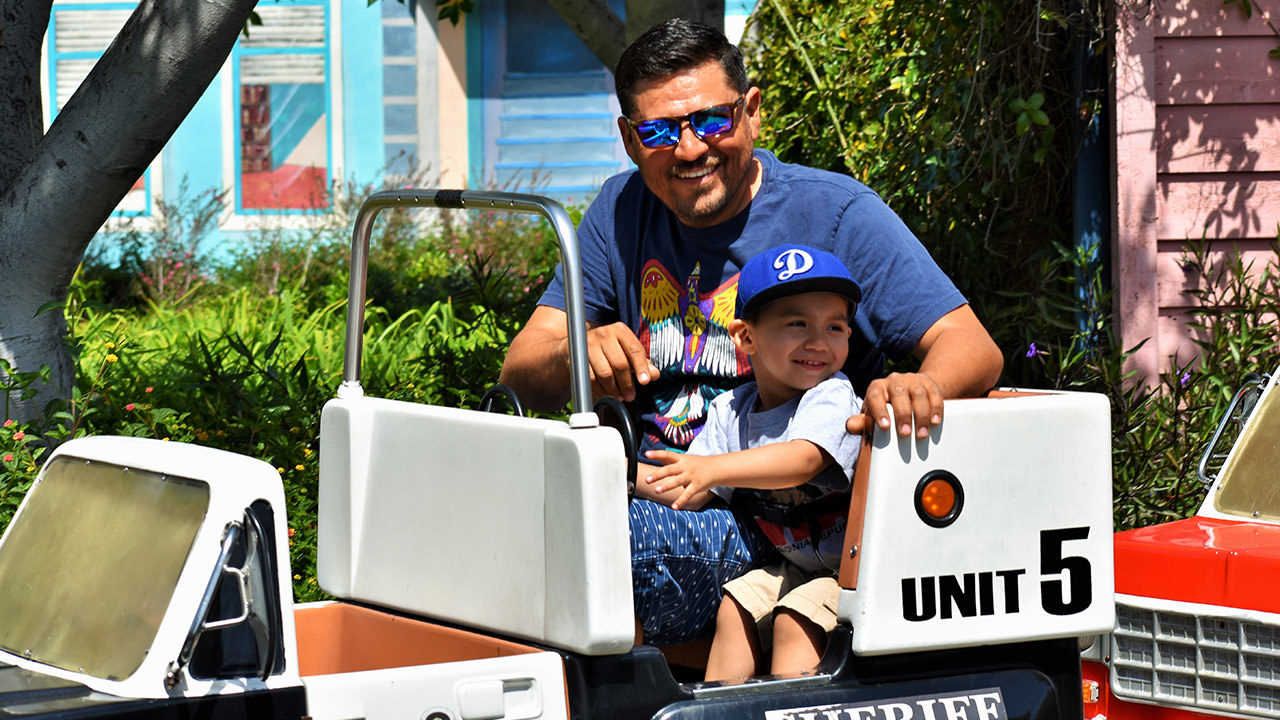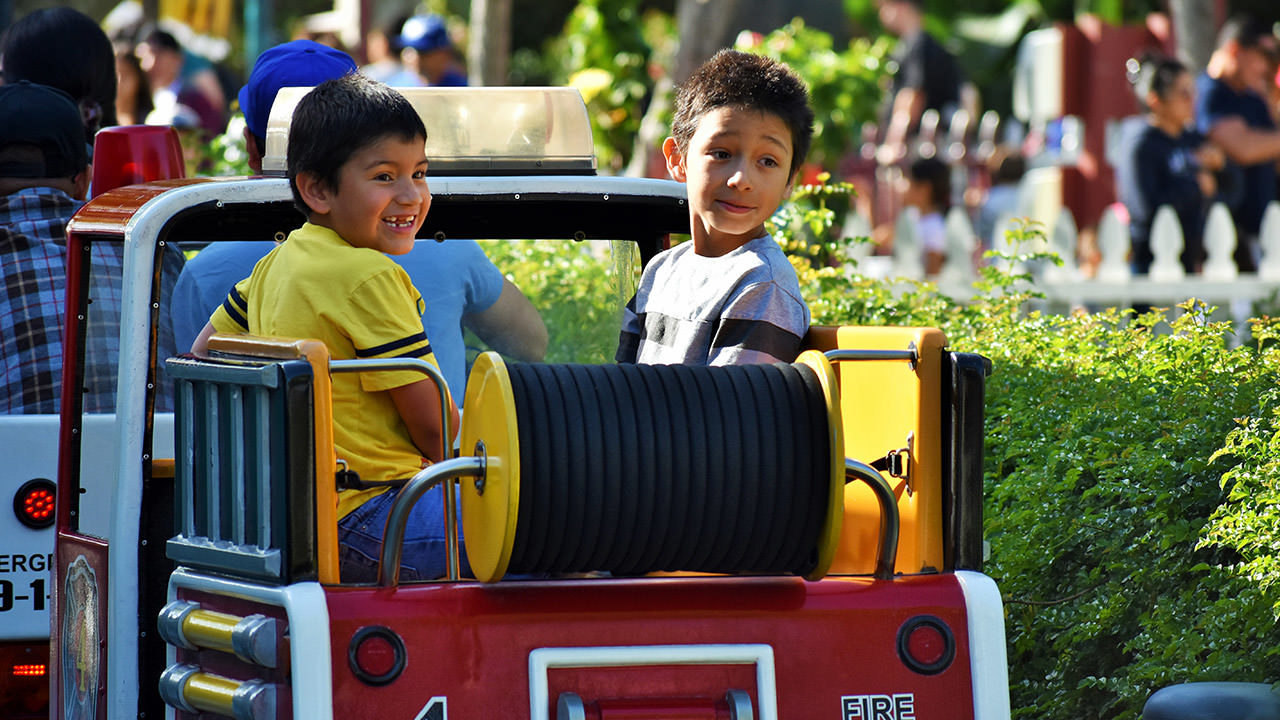 Attraction Guidelines
Maximum weight per vehicle: 660lbs. Adults ride in the back seat. Additional safety information posted at the attraction.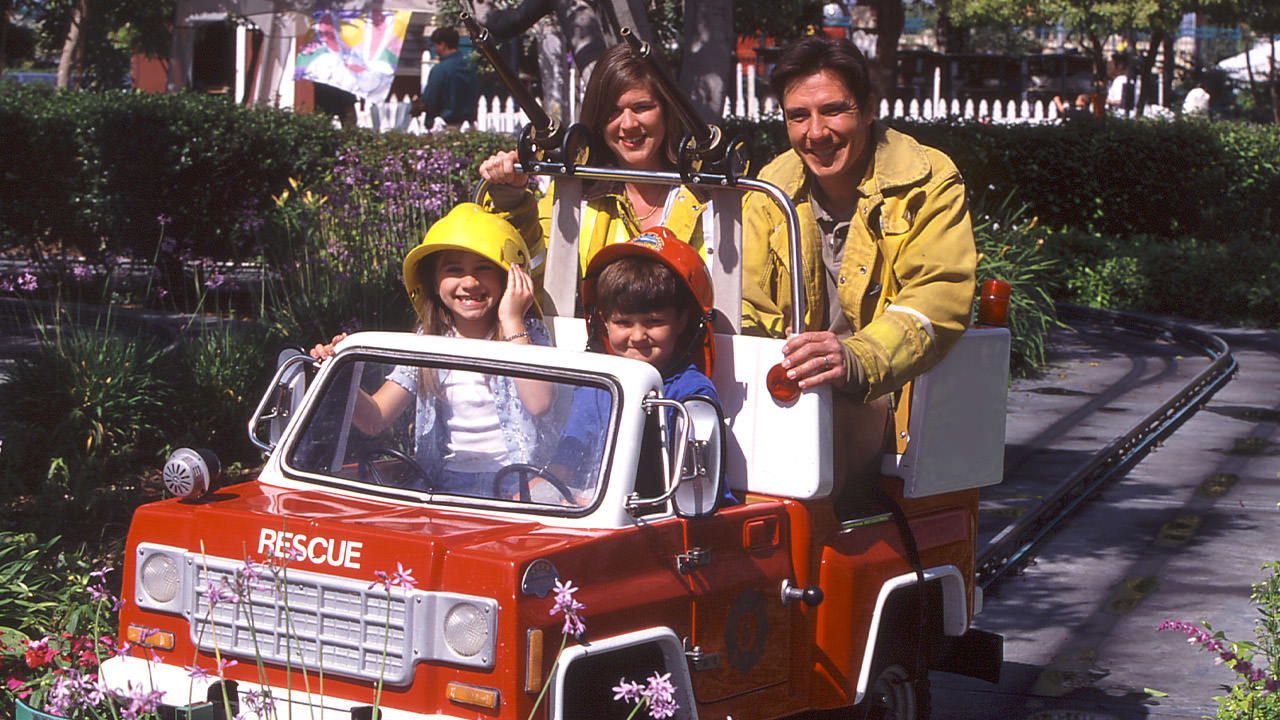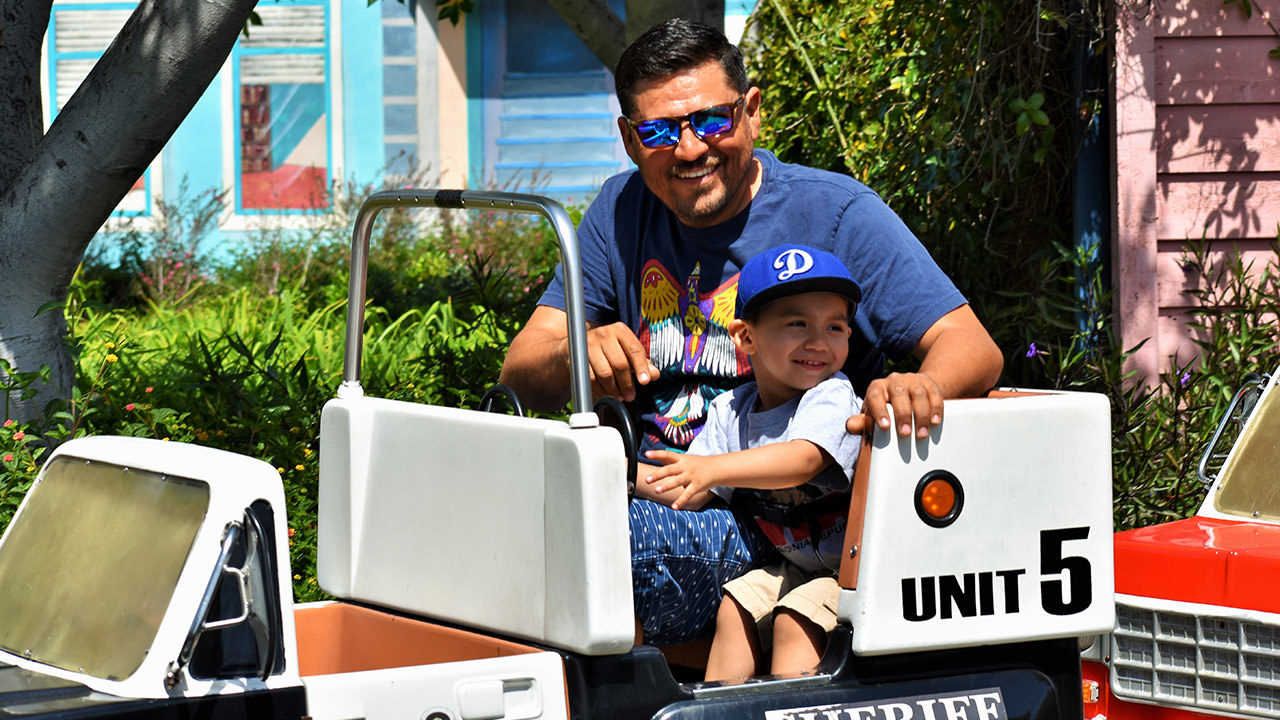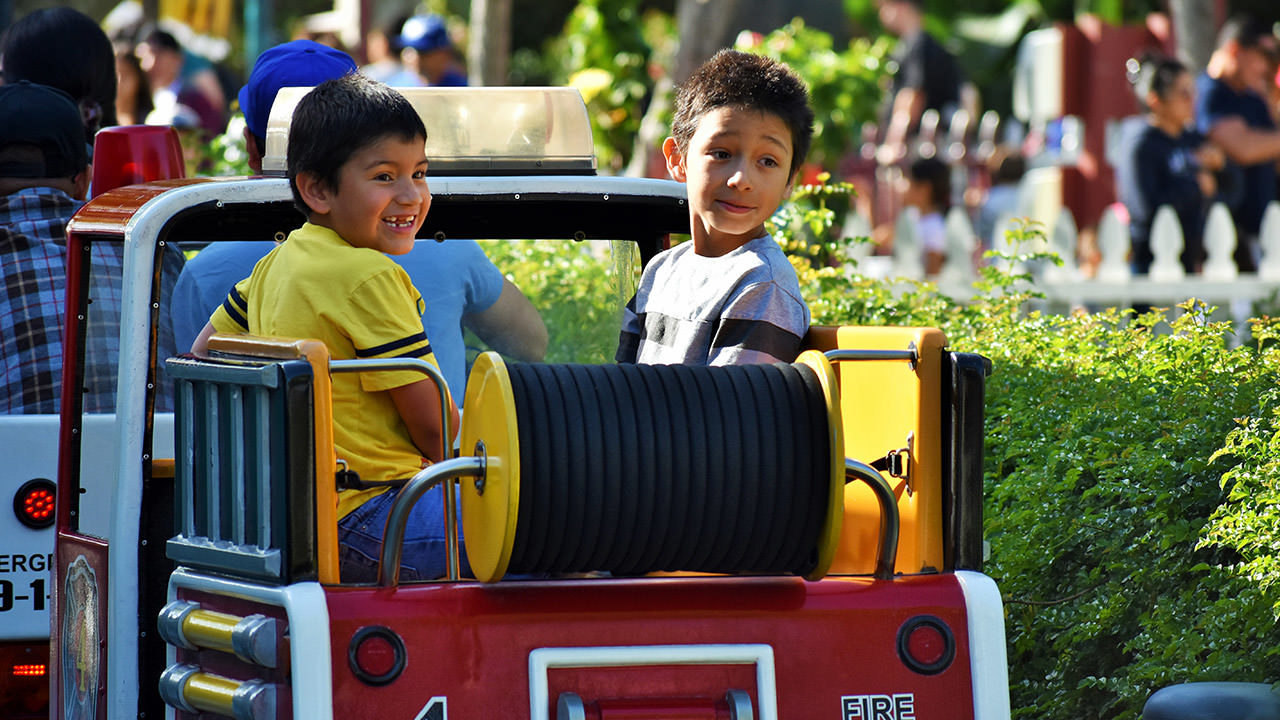 Climb aboard one of our rescue vehicles and travel the winding road. Throughout this attraction, participants are informed of fictitious and humorous emergency calls across the intercom by our 911 dispatcher. Also, be on the lookout for chickens on the loose in the grocery warehouse.
Adventure City Tour
View our video to learn about all of the attractions and games available at Adventure City Amusement Park.
Awesome theme park for younger children. Unlike other theme parks, there is no line to most of the rides and the staff is very friendly. Parking is free and it is just right outside of the park. Food is not bad and reasonably priced. We are definitely coming back!!!

Raymond G.
We had so much fun. My grandson loved it!! and the best part is he could go on so many of the rides. There was FREE parking, and the price to get in was very reasonable. My friend and her son came down from Vegas, and we laughed and smiled so much watching the kids that our cheeks hurt.

Kelly G.