Rewind Racers
Pull down your lap bar and get ready for the race!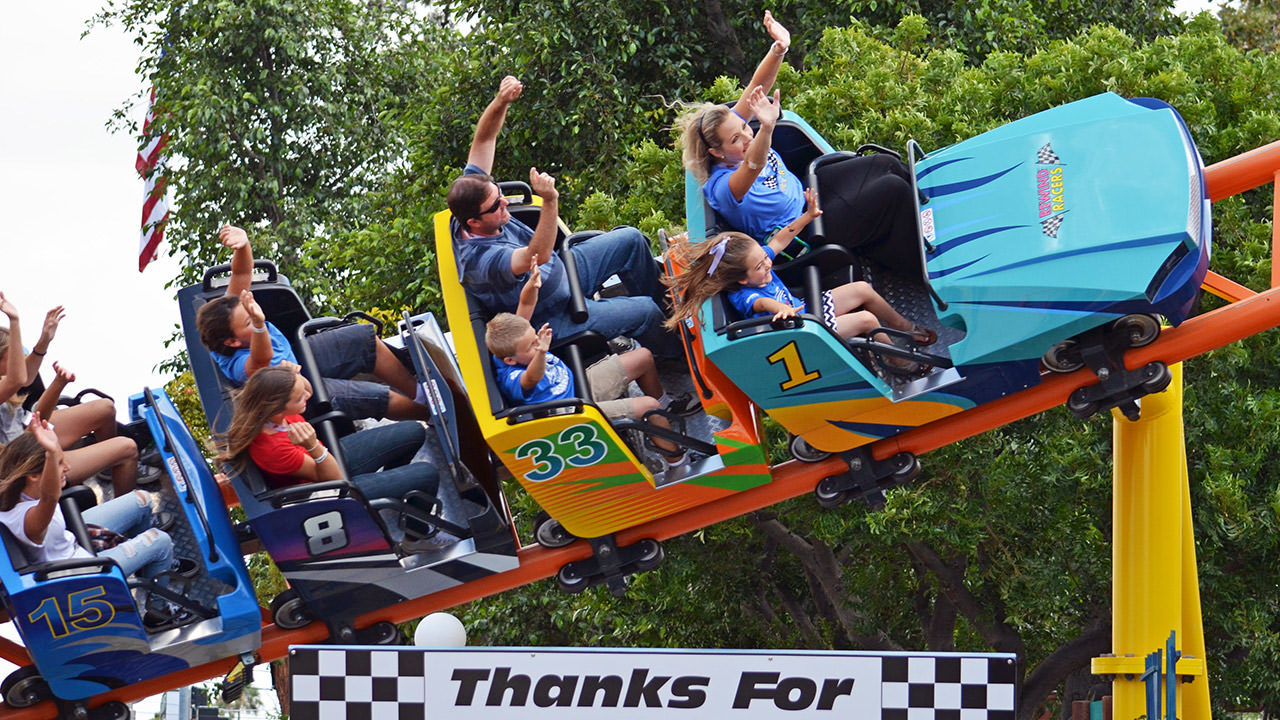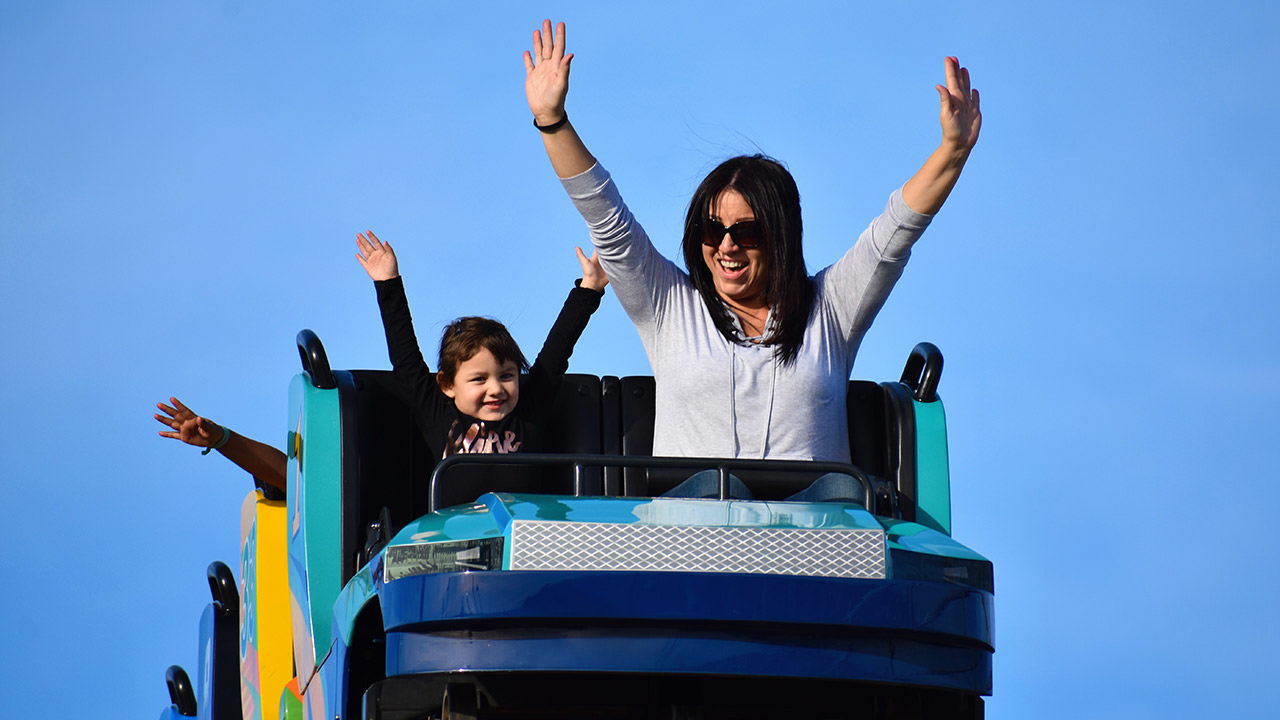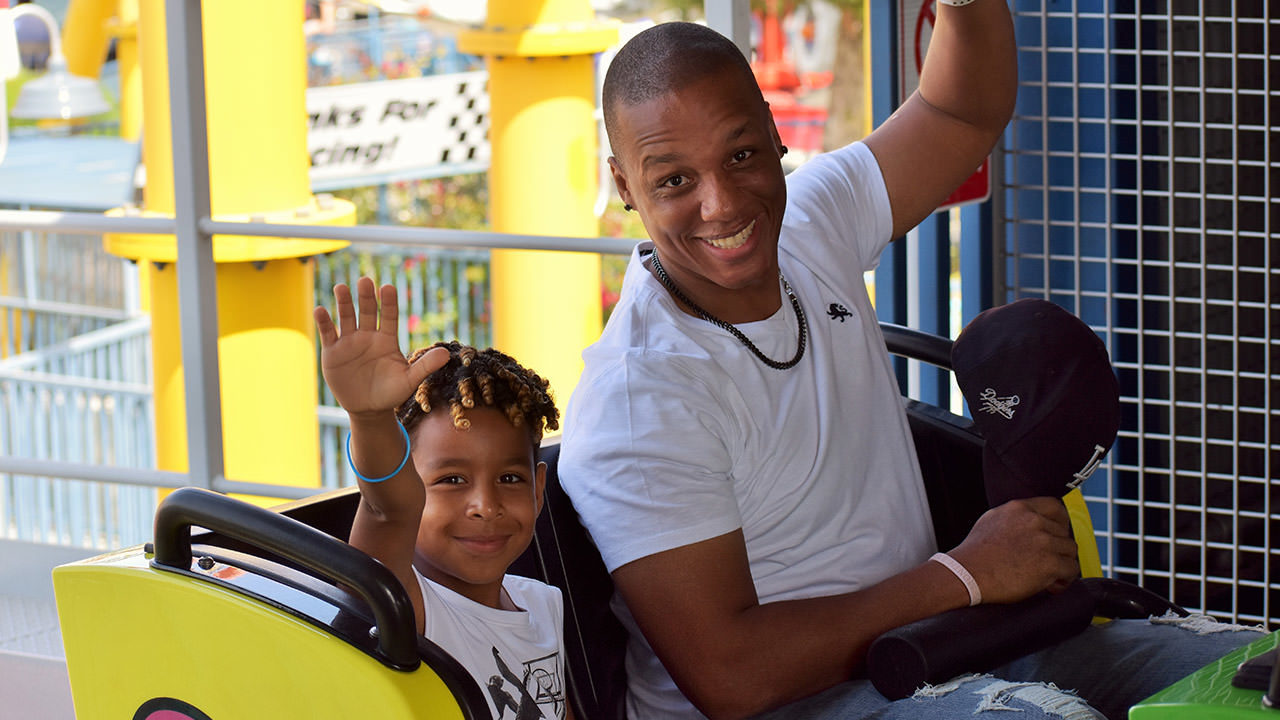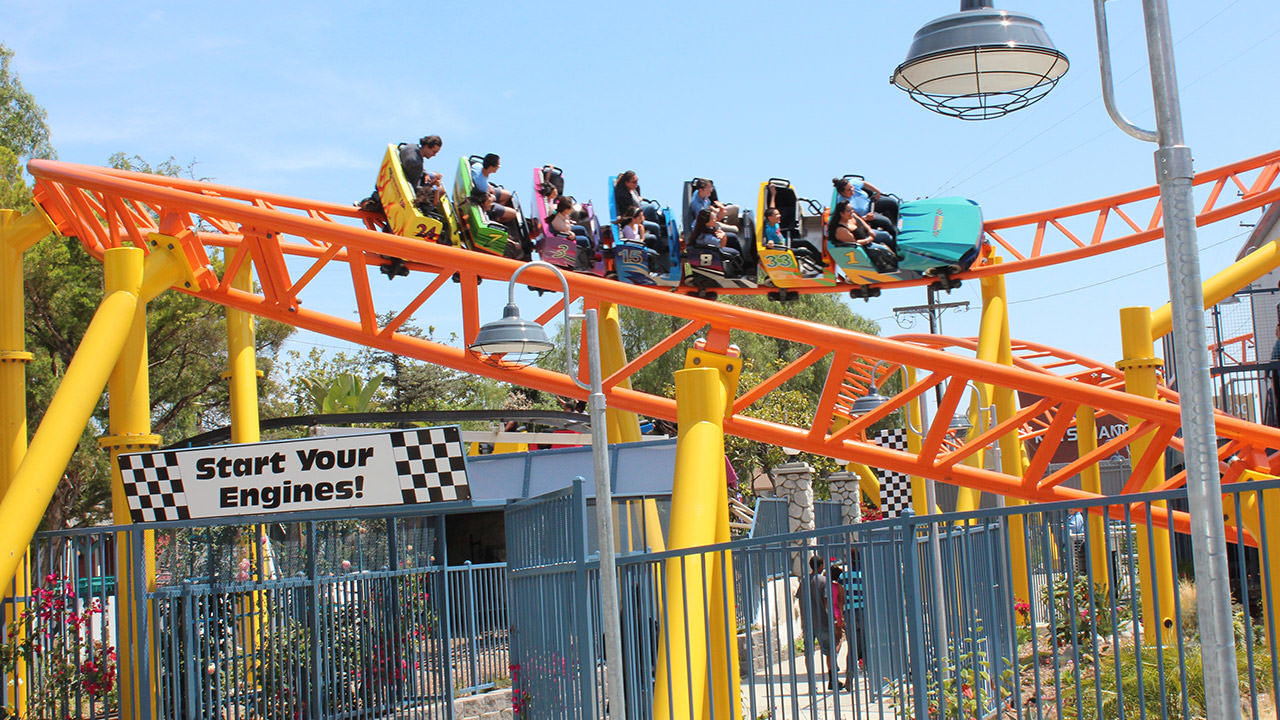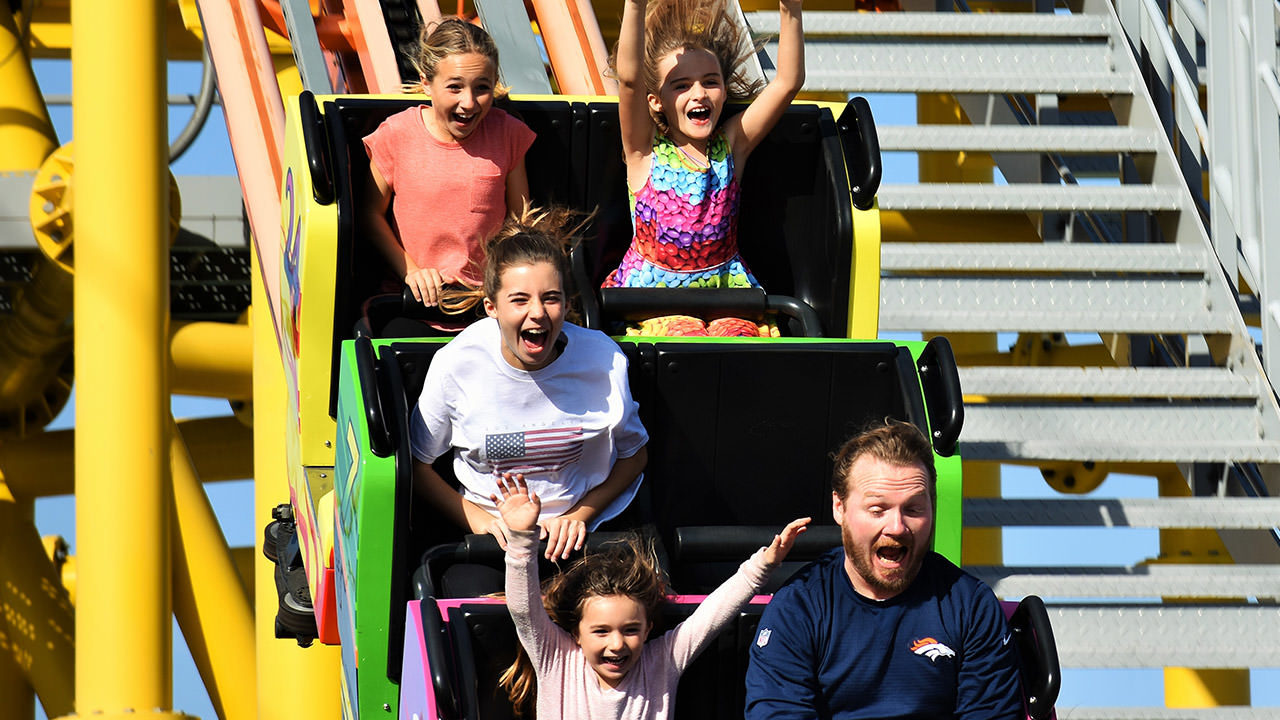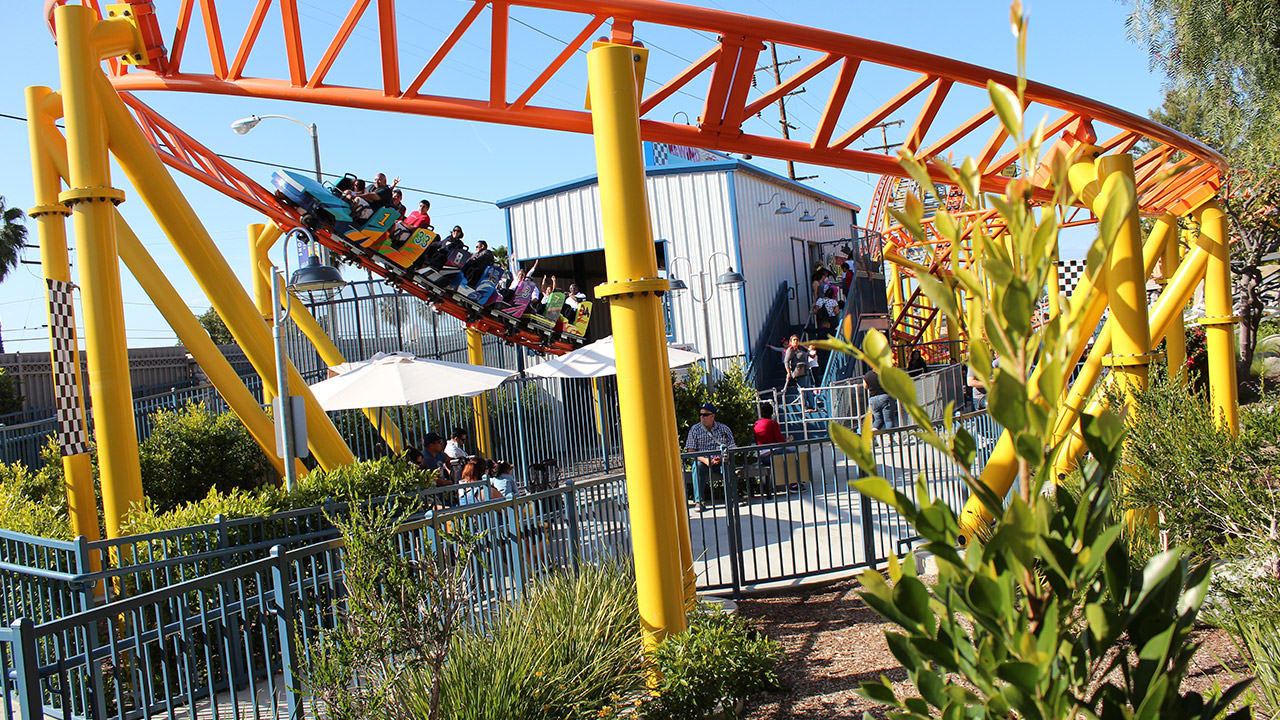 Attraction Guidelines
Minimum height to ride: 39" if accompanied by an adult. Minimum height to ride alone: 48". Total riders per car: 2. Additional safety information posted at the attraction.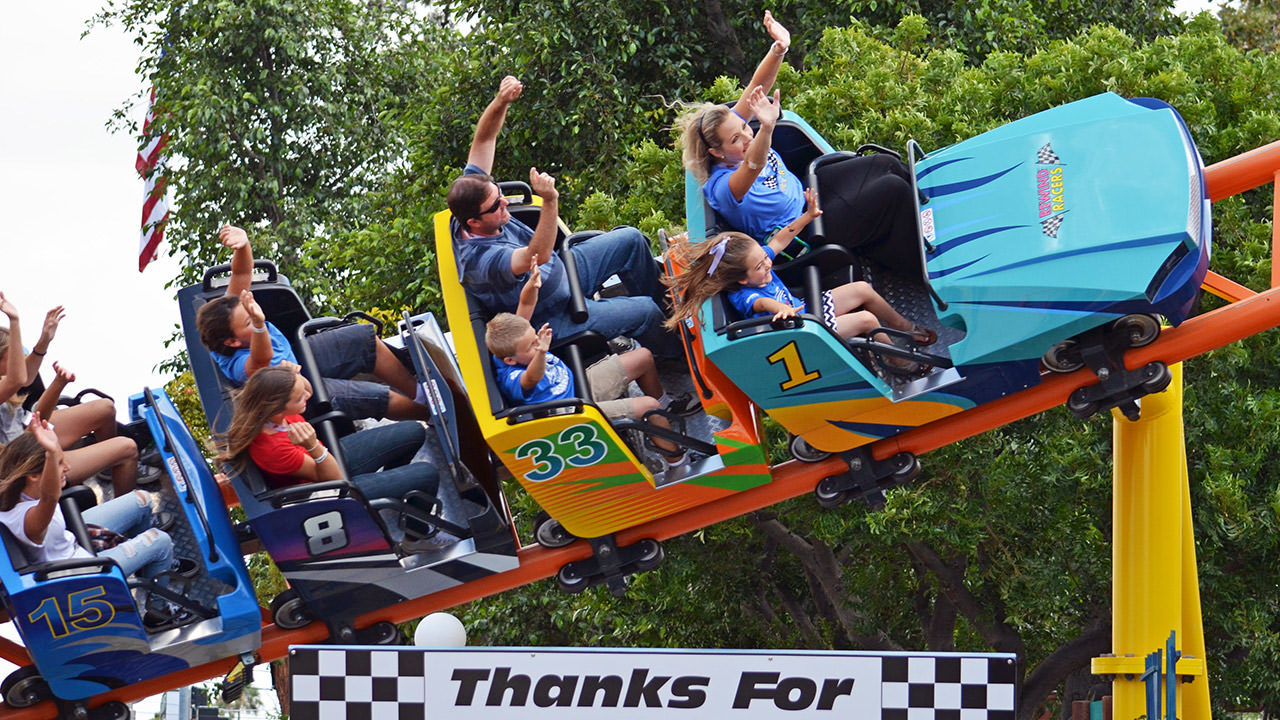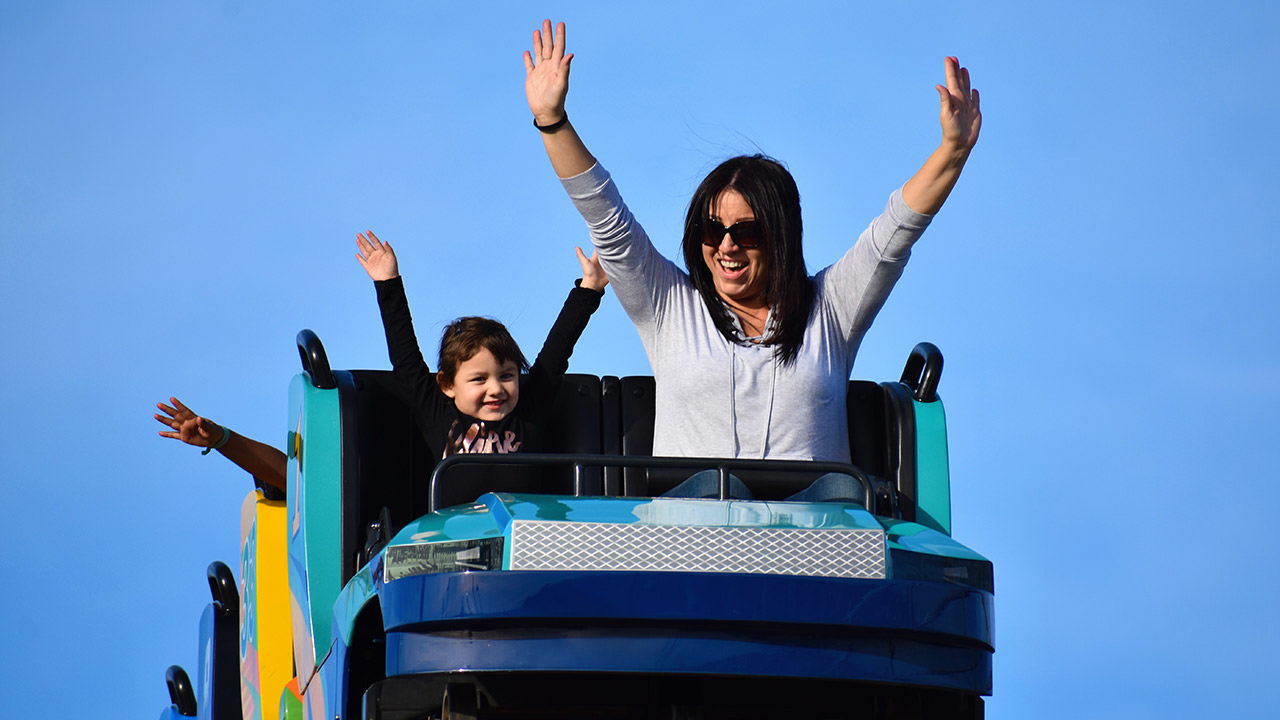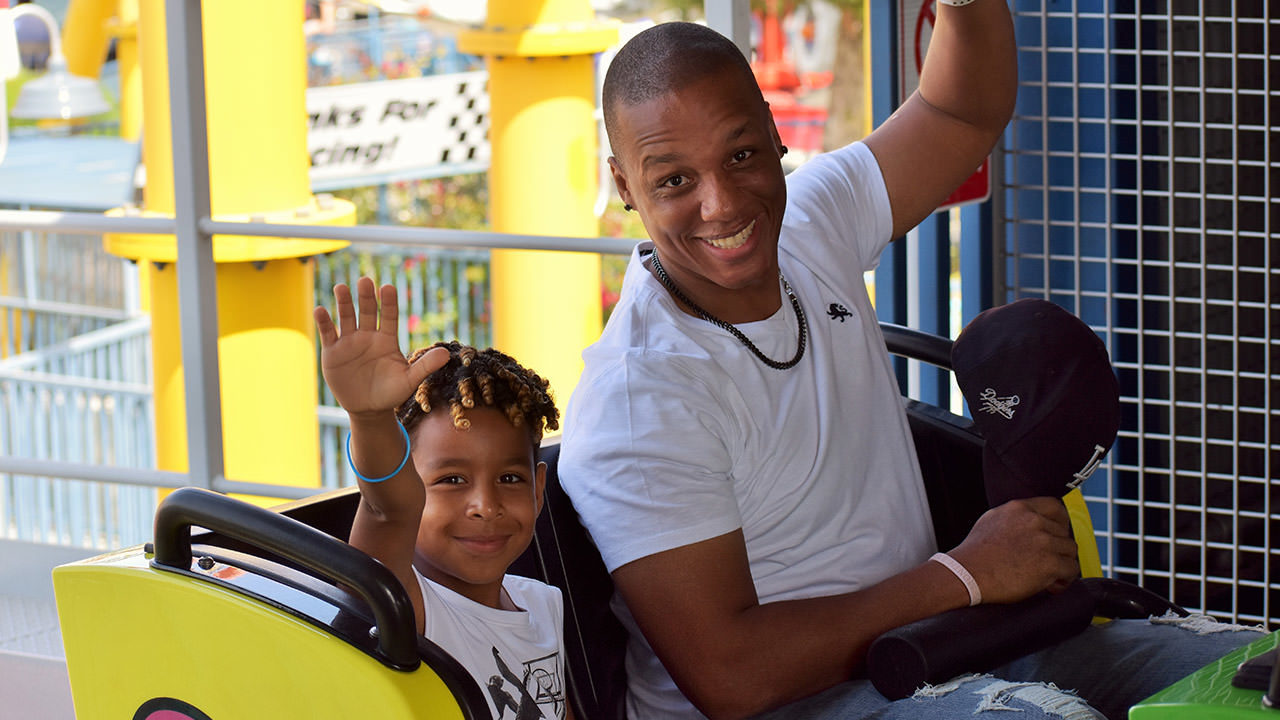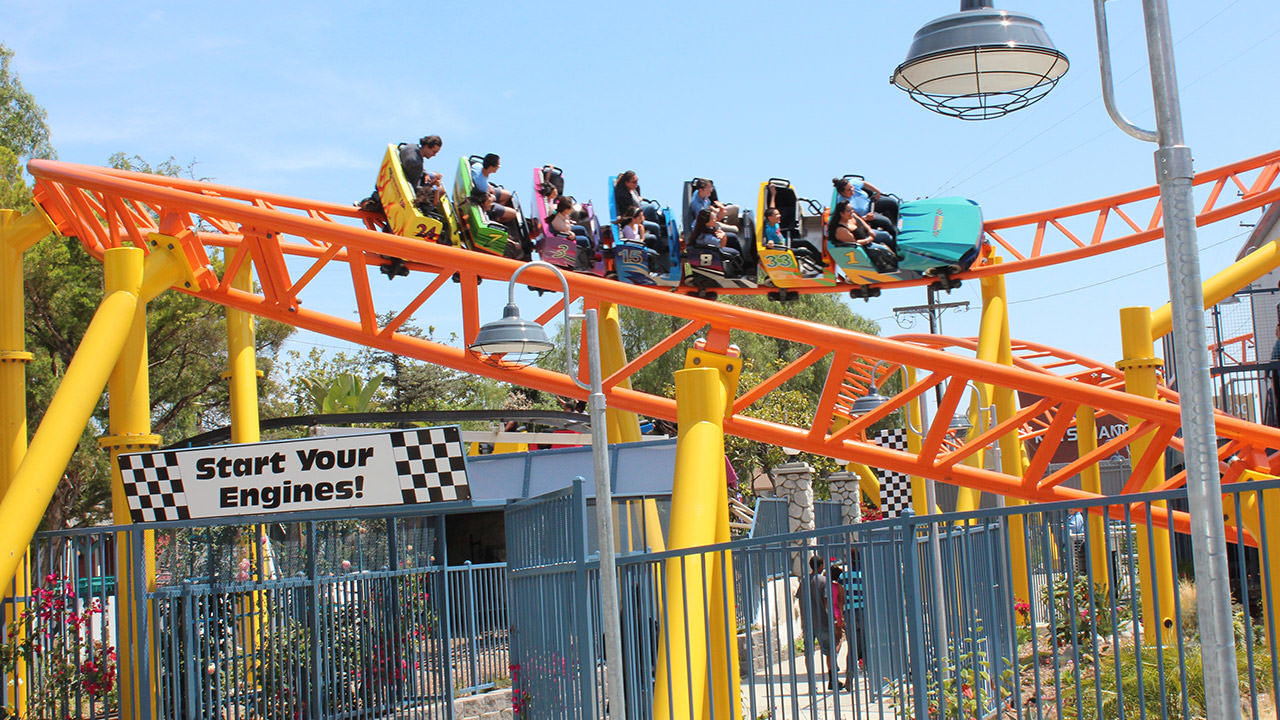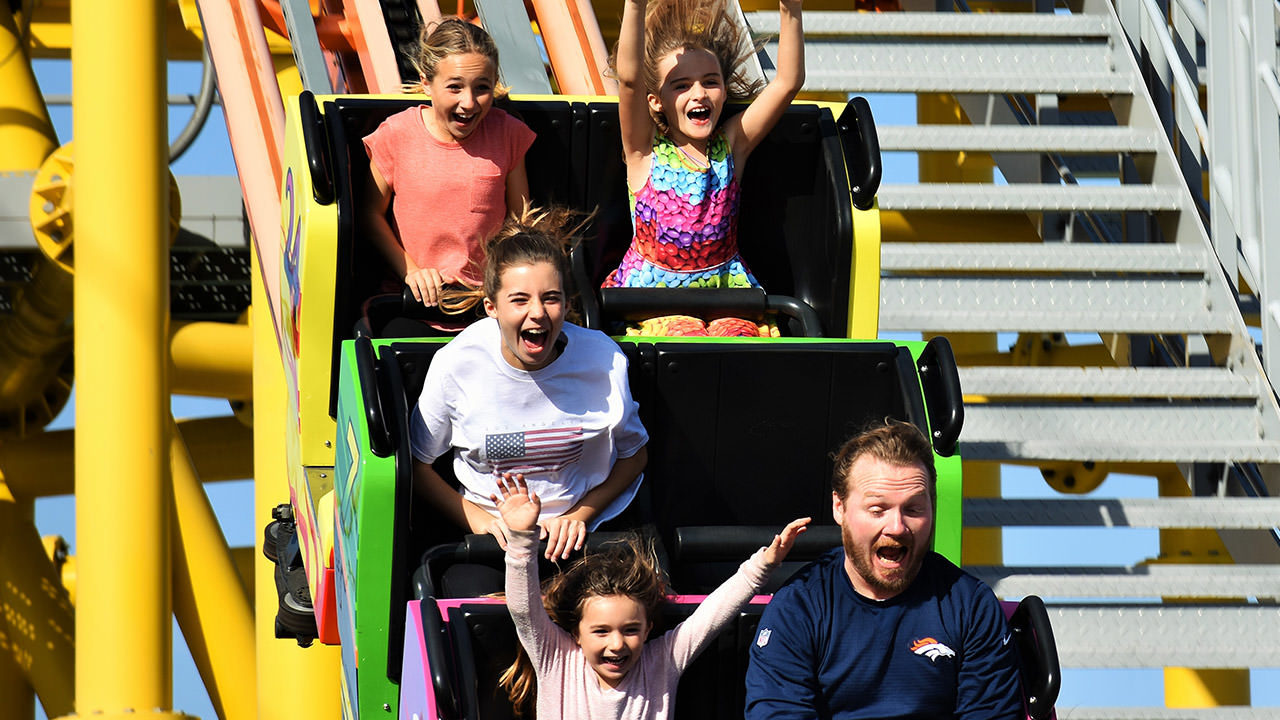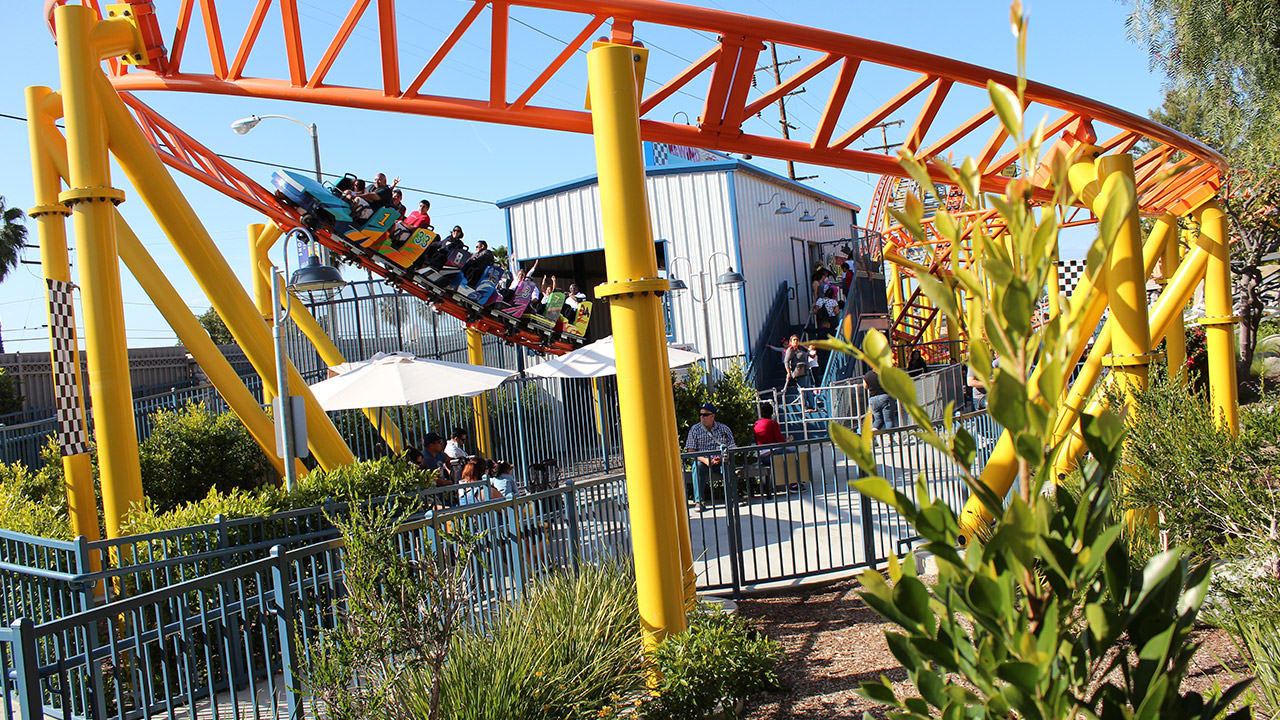 Why just go forward on a roller coaster when you can go backwards too.  At 40' tall, Rewind Racers is North America's first forward and reversing family shuttle coaster.  Your family will be all smiles as they race to the finish line and the checkered flag!
Adventure City is one cool, relatively inexpensive way to keep the children busy for a day. The "coolest" attraction, in my opinion, is Rewind Racers. This ride is a good "transition" ride for older kids who'll one day want to ride HUGE coasters (or not, depending on their experience). As my seven year old niece put it, this ride is "Awesome!"

Rafael A.
My kids loved it here. My older one who is 8 loved the Drop zone and Rewind Racers. Great for beginner roller coaster riders. Not too scary but still fun. The price is great and you could spend hours there.

C.L.